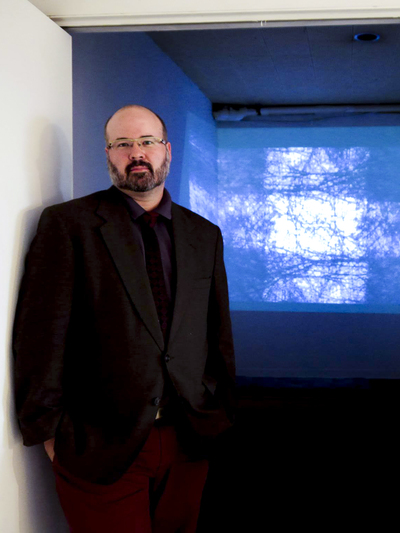 Matt Swift
Program Coordinator
150 Hagerty Hall
1775 College Road
Columbus, OH 43210

Office Hours
To schedule an appointment about, advising, program information, or any other questions about Film Studies email filmstudies@osu.edu
Areas of Expertise
Film Curation and DVD Creation
Formal Film and Online Pedagogy
Experimental and Documentary Film Production
Education
Master's in Library and Information Science from Kent State University
Bachelor's of Arts in Film Studies from The Ohio State University
Bachelor's of Arts in Art History with a Minor focus in Fine Arts from The Ohio State University
Matt Swift is the Program Coordinator  for OSU's Film Studies Program. His background includes a Bachelors of Arts in both Film Studies and Art History with a Minor focus in Fine Arts from the Ohio State University and a Master's in Library and Information Science with a focus in digital collections preservation and access from Kent State University. In 2007 Matt was inducted into the International Library & Information Studies Honor Society (BETA PHI MU). Over the past ten years he has been performing freelance work locally in the form of providing audio/visual digitization consultation and creating video, photo, graphic arts, and paintings for the purpose of art exhibition as well as for local professional organizations.
In December of 2009 the Film Studies Program acquired the Journal of Short Film (JSF), a quarterly DVD publication that highlights short films from all over the world through a submission and editorial process. Currently Matt Swift serves as the Productions Lead and Graphic Designer for the JSF and oversees its daily operation and supervises student interns associated with the journals publication.
In 2014 Matt was awarded a Greater Columbus Arts Council Media Arts Fellowship for his work in moving image art.
Matt is also a cofounder of The Columbus Moving Image Art Review (CMIAR), a quarterly screening event highlighting Central Ohio moving image artists.
For more information about Matt, read his blog or visit his Mubi website, to view, review and discuss new cinema.
Publications and Conference Papers:
MPCA/MACA Annual Conference 2012 Redefining Orphan Films: An Epidemic of Cinematic Orphans in the 21st Century
Teaching Media - Online Teaching in Film and Media Studies/ Cinema Journal Teaching Dossier Vol. 3(1) - Using Short Films and Regular Viewing Habits as a Catalyst for Online Pedagogy
Current Film Production:
People Filters: